Emerging Pakistan
Working for a democratic, economically, technologically and militarily strong Pakistan for current and future generations.
Source of the news: https://tribune.com.pk/story/2039892/2-pol-discovers-new-oil-gas-deposits-k-p/
Pakistan Oilfields Limited (POL), a leading state-owned exploration firm, announced on Thursday that it had discovered new oil and gas deposits in development well Makori Deep-02 located in Tal block in Khyber-Pakhtunkhwa.
"Well test shows the flow of 1,844 barrels of oil per day and 18.25 mmscf (million standard cubic feet) of gas per day," POL Company Secretary Khalid Nafees said in a notification sent to the Pakistan Stock Exchange (PSX).
"Production from the well is expected to start from December 2019," he said.
During the day, POL's share price hit its upper limit of 5% and surged Rs18.66 to close at Rs391.96 with trading in 989,800 shares at the PSX in a bullish session.
The state-owned firm holds the pre-commercial working interest of 25% in the Tal block, which is operated by Hungarian oil and gas firm MOL. The development well has remained under the testing phase. "Actual production may differ significantly from the test results," the company secretary added. POL reported the other day that its profit jumped 13.5% to Rs13.3 billion (earnings per share Rs46.77) in the year ended June 30, 2019, amid depreciation of the rupee against the US dollar.
Earlier, Oil and Gas Development Company (OGDC) reported flow of 520 barrels of oil per day and 9.12 mmscf of gas per day in the exploratory well Pandhi No 1 in Sanghar district of Sindh late last month.
Published in The Express Tribune, August 23rd, 2019.
25/08/2019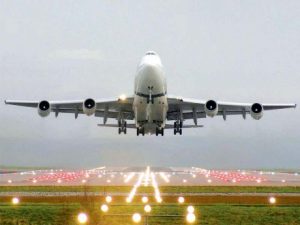 Source of the news: https://tribune.com.pk/story/1921864/2-kyrgyzstan-plans-direct-flights-pakistan/?amp=1&__twitter_impression=true
Kyrgyzstan is planning to start direct flights to Pakistan in a bid to promote trade, investment and tourism links between the two countries, revealed Kyrgyzstan Ambassador to Pakistan Erik Beishembiev.
Talking to Lahore Chamber of Commerce and Industry (LCCI) President Almas Hyder at the LCCI, the ambassador emphasised that direct aerial links between the two countries would improve two-way trade volume, which was very low at present. "We need to be connected," he said. The envoy called relations between Kyrgyzstan and Pakistan excellent which, he said, should be transformed into growth in trade and economic ties.
The ambassador said Kyrgyzstan was interested in the development of shortest and cheapest transportation links through its territory between Central Asia, China and Pakistan. "It is interested in access to Gwadar and Karachi ports by using rail and road networks, which are being laid under the China-Pakistan Economic Corridor (CPEC)," he pointed out.
LCCI President Almas Hyder suggested that both countries should work together for boosting the bilateral trade volume, which was below potential. He said direct flights should start as soon as possible in order to give a push to trade and economic relations.
"Meagre trade between the two sides indicates that our business and economic relations have not adequately developed," he said, adding bilateral trade had been slightly more than $1 million.
Very few goods are being traded as only pharmaceutical products are mainly exported from Pakistan whereas trailers and semi-trailers are imported from Kyrgyzstan.
"We have been talking about exploiting the untapped potential of trade in Central Asian Republics, but no significant results have emerged," the LCCI chief said, adding that main reasons were lack of knowledge about each other's markets and absence of banking channels.
Hyder said Kyrgyzstan and China shared a long border and once CPEC became fully operational, it would be convenient for both the countries to explore each other's markets. 
Published in The Express Tribune, March 3rd, 2019.
04/03/2019
Source of the news: https://tribune.com.pk/story/1919068/2-us-based-cargill-invest-port-infrastructure/
KARACHI: Cargill, the US-based company with global outreach, which is operating for over three decades in Pakistan, is expanding its footprint in the country by diversifying operations mainly into port infrastructure, a top official of the company told The Express Tribune.
The company has announced an investment of $200 million over the next three to five years through joint ventures in port infrastructure, edible oil factories, poultry and animal feed and dairy sector.
The company is all set to acquire meaningful shareholding in one of the import and export terminals at Port Qasim, Karachi. "We are in talks with Fauji Akbar Portia (FAP) Marine Terminals to invest in the import and export facility by acquiring shareholding," Cargill Country Head in Pakistan Imran Nasrullah said, adding they would soon share details with the media in that regard.
FAP is Pakistan's first dry cargo terminal built at a cost of $135 million and inaugurated in October 2010. It is a joint venture between Fauji Foundation (FF) and Akbar Group with National Bank of Pakistan (NBP) also holding equity in the company.
It has a capacity to handle four million tons of grain and fertiliser per annum with transit storage in silos or a warehouse at the terminal, according to its official website.
The global trading firm, Cargill, began its operations in Pakistan in 1984. "It achieved close to $1 billion in sales revenue last year in Pakistan," Nasrullah said.
At present, it is importing edible oil, mainly palm oil; soybean for poultry feed; cocoa for chocolate manufacturing and animal feed ingredients. The company is also doubling its edible oil storage capacity at Port Qasim at a cost of $100 million. "We have oil storage capacity of 8,000 tons at Port Qasim. We are going to double it over the next one year," the country head said.
Having made palm plantations over around 100,000 hectares in Indonesia, the company imports a significant volume of edible oil for Pakistan. Besides, it will invest around $30 million in animal feed and another $35 million in logistics and trucking to deliver goods at the doorsteps of its clients.
"Our plan is to grow through partnership (in Pakistan)," he said, adding the company had global technology and knowhow, which could help develop local industries in the sectors it was working in.
Nasrullah said the company had plans to increase presence in the animal feed and dairy sector of Pakistan through building partnership with local industries.
He said he, along with a visiting Singaporean delegation, was set to meet Prime Minister Imran Khan in a day or two to propose letting Singapore-based small and medium enterprises (SMEs) invest in Pakistan.
In the meeting, he would ask the premier to legislate for "minimum pasteurisation…to remove vitamin deficiency in (packaged) milk," he said. If the government agreed, the company would plan to enter the dairy sector of Pakistan as well, he said, adding they had been in talks with two leading packaged milk producers in Pakistan.
The law will help make Pakistan a milk-surplus country. It will increase packaged milk share to 20-25% over the next couple of years from 5% at present.
"This will also help Pakistan export milk powder in the next couple of years," he said.
Nasrullah pointed out that the Punjab government had done legislation for the dairy sector. "Now, all is required is to implement the Punjab dairy act."
In the past, the global trading firm exported cotton, wheat and sugar from Pakistan as well.
Published in The Express Tribune, February 27th, 2019.
04/03/2019
Source of the news: https://nation.com.pk/24-Feb-2019/south-korean-company-keen-to-invest-in-pakistan
A South Korean company has shown interest to make investment in Pakistan to manufacture various products including LEDs, solar cells, machine tools, vacuum products and others.
Dr Won Ho Jung, head, Overseas Business Division, Line Tech Inc, South Korea visited Islamabad Chamber of Commerce and Industry (ICCI). Jung exchanged views with local business community and said that his company was interested to make investment in Pakistan to manufacture various products. He said in the first phase, his company was looking for partners in Pakistan to introduce its products in Pakistani market and at later stage it was planning to setup a factory in Pakistan for manufacturing activities with transfer of technology from South Korea.
Dr Won Ho Jung said that his company was also interested in water purification and water treatment plants in Pakistan as they have found Pakistan a potential market for business and investment. He said his company was importing leather from Brazil and was interested to import leather from Pakistan for which it was looking for credible leather exporters
Speaking at the occasion, Ahmed Hassan Moughal, president Islamabad Chamber of Commerce & Industry, said that Pakistan was a huge market of over 200 million consumers due to which foreign investors were doing successful business in Pakistan. He said that consumer products including LEDs, solar cells, vacuum products and others have great demand in our market and South Korean company should explore setting up manufacturing plant in Pakistan.
He said under China-Pakistan Economic Corridor project, 9 Special Economic Zones (SEZs) would be established in Pakistan where local and foreign investors would be given attractive incentives including tax holidays. He said it was right time for South Korean company to enter Pakistani market for JVs and investment.
Iftikhar Anwar Sethi, vice president Islamabad Chamber of Commerce & Industry, assured that ICCI would extend all possible cooperation and support to South Korean company in finding right partners in Pakistan
04/03/2019
Source of the news: https://tribune.com.pk/story/1921290/2-prl-invest-1b-setting-deep-conversion-refinery/?amp=1&__twitter_impression=true
KARACHI: Pakistan is all set to have its first 'deep conversion refinery' with estimated investment of $1 billion in order to limit the production of furnace oil and comply with the government's directive to produce value-added petroleum products.
Pakistan Refinery Limited (PRL) has announced an investment of $1 billion to transform its plant into a deep conversion refinery, which will also produce Euro-II standard diesel with technology upgrade, according to a notification sent to the Pakistan Stock Exchange (PSX) on Friday.
"The board of directors of the company, after thorough deliberations, has decided to implement this refinery upgrade project with approximate investment of $1 billion," stated the company notification.
Deep conversion refineries produce only 2-3% furnace oil, depending on the design and crude diet, whereas conventional refineries produce up to 30% furnace oil, which is of not much use for the country as the government has placed restrictions on its consumption.
The company has decided to make the investment to comply with the government of Pakistan's requirement of producing Euro-II standard diesel.
"The government has announced a policy for the export of furnace oil by domestic refineries in the short to medium term, however, in the long run, the refineries are required to convert into deep conversion facilities," said Tahir Abbas, Deputy Head of Research at Arif Habib Limited.
New refineries being set up around the world are deep conversion plants, but Pakistan has old refineries, which produce up to 30% furnace oil.
In the next two years, the demand for furnace oil will drop to its lowest level with only some private-sector units consuming the fuel.
"As the outlook of furnace oil is bleak, there remains no point to run a furnace oil-producing refinery," he remarked.
Deep conversion refineries make value-added petroleum products at the optimum level and produce minimum furnace oil. These are equipped with a cracking facility, which uses furnace oil to produce gasoline and high-speed diesel (HSD) and minimise furnace oil production.
While furnace oil demand is going down, the refineries have to work on reducing their overall production as a higher output means higher furnace oil production, for which the refineries have no storage capacity.
For instance, if a refinery produces 30% furnace oil at 100% production capacity, it will produce 15% furnace oil by utilising 50% capacity. Thus, this strategy prevents refineries from working at maximum capacity.
PRL, through an international consultant, has carried out a detailed feasibility study, which entails evaluation of different technological variants, technical and financial viability.
The company has sought expressions of interest from engineering contractors for appointment as front-end engineering design (FEED) and engineering, procurement and construction (EPC) contractor for the upgrade.
The contractor would decide the exact investment needed for the project, followed by financial close and EPC execution, said Company Secretary Mustafa Saleemi.
"It's a big project, so it will take some time before it could come on line," said the Arif Habib deputy head of research. "Investment of $1 billion means Rs138 billion, which is a huge amount, and its equity decision will take some time."
PRL, in which Shell and PSO have a shareholding, would need to achieve financial close to decide on its equity and debt levels, the analyst said. Currently, PRL has production capacity of 47,000 barrels per day.
Published in The Express Tribune, March 2nd, 2019.
04/03/2019
Forbes Magazine states the following on Pakistan:
"Explore the valleys of Hunza, Shigar and Khaplu via the renowned Karakoram Highway," suggests Sara Barbieri, another specialist with GeoEx. "This little-visited region in the far northeast of the country offers the kind of startlingly striking scenery that compels you to gaze from the window of your 4WD without blinking, for fear of missing a moment of the majesty of the landscape—or one of the astounding suspension bridges that cross the surging rivers filled with snow melt. Add to this the warm welcome of the people, the glacial blue of Attabad lake, the centuries of history, the juxtaposition of granite to greenery, the chance to walk through an age old-apricot orchard along water channels cut by hand, and the blazing snow-covered glory of Rakiposhi, and you must acknowledge there is a grand adventure to be had."
Source of the news:
https://www.forbes.com/sites/annabel/2018/12/12/the-10-coolest-places-to-go-in-2019/#33a613e81fdc
27/12/2018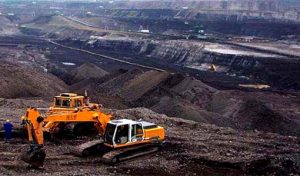 First layer of indigenous coal has successfully been unearthed in Thar Coal Block II.
According to Sindh Engro Coal Mining, the coal was unearthed today at a depth of 140 meters below the surface, which is a great success.
It said the successful extraction of the first coal seam not only proves that Thar's indigenous coal is exploitable but can produce thousands of megawatts of cheap electricity for many decades.
The entire coal production will be supplied to Engro Powergen Thar Limited which is putting up a 660 megawatt of power plant which is likely to start power generation this year.
Source of the News:  http://www.radio.gov.pk/10-06-2018/first-layer-of-indigenous-coal-successfully-unearthed-in-thar-coal-block-ii
10/06/2018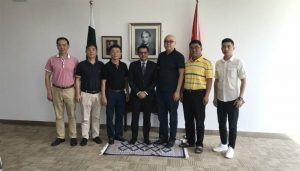 In order to promote Pakistan's thriving tourism industry, the government of Pakistan is inviting a group of six leading tourism companies of Sichuan Province to visit Pakistan.
The delegation, among others, will include Chairman of Chengdu Travel Agency Association/Sichuan China Travel Service; President of Chengdu Universal International travel Service Co. Ltd.; President of Chengdu Overseas Travel Co. Ltd.; and General Manager of Bets Travel Service Sichuan Co. Ltd.
The delegation will also include General Manager of China Tourism International Service (CTIS), the leading public sector tourism company in China.
The government of Sichuan, as an effort to open tourism ties with Pakistan, selected the reputable companies to visit Pakistan. The visit is scheduled in the third week of June and the delegation will visit some of the most breath-taking sites in Pakistan's Northern Areas including Hunza, Karimabad, Lake Saiful Maluk, Texila and Islamabad.
The Consul General of Pakistan in Chengdu, Muhammad Mudassir Tipu, invited the heads of the visiting tour companies to the Consulate General and gave them briefing on their visit to Pakistan.
The tourism companies thanked the Government of Pakistan for organizing the visit and hoped that this visit will open new vistas of understanding of Pakistan and go a long way in opening-up tourism ties between Pakistan and Sichuan.
The tour companies will also meet their counterparts in Pakistan and explore the possibility of establishing formal relationship between tourism companies of Sichuan and Pakistan.
Sichuan is China's Western province with abundant natural and cultural heritage. In addition to the habitat of the giant panda, there are natural reserves and tourist spots such as Jiuzhaigou, Huanglong, Emei Mountain, Dujiangyan Dam and Qingcheng Mountain.
With several major Tibetan tribes, the Sichuan Tibetan region has become a focus for European visitors and a hotspot for domestic cyclists. The Tibetan areas of western Sichuan have been earmarked as part of a world tourist destination that boasts the potential of attracting 600,000 tourists a year by 2020.
Source of the news: https://www.thenews.com.pk/latest/327336-pakistan-hosts-leading-tourism-companies-of-sichuan
09/06/2018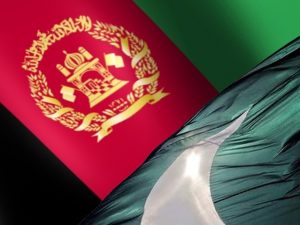 KARACHI: Pakistan's exports to Afghanistan have clocked two-year highs during the first ten months (July-April) of the outgoing financial year 2017-18.
Despite tensions between the two neighbour countries, State Bank of Pakistan's (SBP) latest report reveals Pakistan's exports to Afghanistan touched $1.282 billion in July-April FY18, reported Dawn.
The figure of Pakistan's exports to Afghanistan was higher than the $959 million figure recorded in corresponding period of last year.
In FY15, exports to Afghanistan were recorded at $1.699 billion which decreased to $1.230 billion in FY16 and reducing to $1.165 billion in FY17.
Pakistan mostly exports food products like rice, meat, wheat flour to Afghanistan but up around 50 percent of flour mills closed down because of low exports.
Historically Pakistani textile products held sway in Kabul, however, the recent perforation of Indian and Chinese products has seen the latter upending the former from its traditional market of unfinished and finished textile products.
According to a Pakistan Bureau of Statistics (PBS) report, rampant smuggling to Afghanistan would mean the size of export could be twice more of what the official data reveals.
Pakistan is a major exporter of pharmaceutical products to Bangladesh, Afghanistan, Sri Lanka and to some African countries as well.
Source of the News: https://profit.pakistantoday.com.pk/2018/06/09/pakistan-exports-to-afghanistan-clock-two-year-highs-touch-1-282-billion/
09/06/2018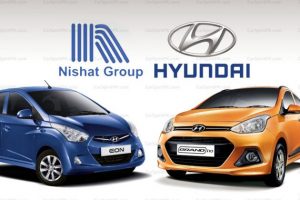 LAHORE: Japan's Sojitz Corporation will be investing $136.5 million for assembling Hyundai branded vehicles in Pakistan alongside its domestic partner Nishat Mills.
In a notification sent to the stock exchange on Wednesday, Nishat Mills Limited along with its consortium constituting of Nishat Group and Pakistan's largest tractor manufacturer Millat Tractors Limited (MTL) with Sojitz corporation would enter the assembly, wholesale and retail business for Korean Hyundai brand vehicles in Pakistan.
The notification said "HNMPL's total setup cost will be in the JPY 15 billion range. An assembly plant— scheduled for completion in December 2019—is currently under construction in a special economic zone in Faisalabad, Pakistan's third largest city.
"Sales will be carried out through distributor-owned dealers and franchise dealers, with the goal of reaching 6% market share by 2024," read the notification.
Pakistan's automotive market has demonstrated an annual growth rate of over 10%. The country's automotive market is forecast to expand further thanks to rising numbers of consumers.
In March last year, it was reported Nishat Mills had decided to enter into a shareholder agreement with Sojitz Corporation of Japan (Sojitz) for an acquisition of a 40pc stake in the company's wholly-owned subsidiary HNMPL. Sojitz was stated to be in an equity sharing agreement with HNMPL via an investment of Rs 40m.
The agreement is subject to the grant of regulatory approvals. Moreover, HNMPL had announced conducting a feasibility analysis of setting up a greenfield project to establish an assembly and sales unit for passenger and 1-ton commercial vehicles in Pakistan.
Also, in 2017 Nishat Mills, a subsidiary of Nishat Group had announced venturing with the South Korean Hyundai to set up an assembly plant in the country.
The agreement was significant in the sense that it marked the return of Hyundai to Pakistan's automobile industry in addition to being a strong move to break the monopoly of Japanese companies dominating Pakistan's automobile industry by assembling cars in Pakistan in collaboration with local partners.
Nishat Mills shares were trading at Rs150.81, up Rs0.79 (+0.53 percent). KSE-100 index was trading at 44,215.51 points, up 71.31 points (+0.16 percent) in the first half hour on Thursday.
Source of the News: https://profit.pakistantoday.com.pk/2018/06/07/japans-sojitz-corp-to-invest-136-9-million-for-assembling-hyundai-vehicles-in-pakistan/
09/06/2018