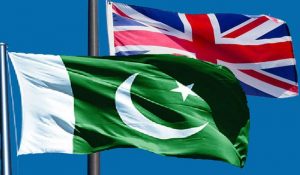 http://www.modp.gov.pk/frmDetails.aspx?id=314&opt=newsevents
State Minister for Trade Policy, United Kingdom, alongwith his delegation held meeting with Rana Tanveer Hussain Federal Minister for Defence Production at MoDP
PRESS RELEASE
19-09-2017
H.E Mr. Greg Hands, State Minister for Trade Policy, United Kingdom, alongwith his delegation held meeting with Rana Tanveer Hussain Federal Minister for Defence Production at Rawalpindi today. Federal Minister warmly welcomed the delegation. Secretary Defence Production Lt Gen (Retd) Muhammad Ejaz Chaudhary and other high officials of the Ministry were also present.
Federal Minister stated that Pakistan considers United Kingdom a close friend and a genuine development partner. He pointed out that frequent interaction had been useful in coordinating our approaches to various bilateral regional and international issues. Pakistani delegation thanked for revival of the MoU on Defence Technical Cooperation between the two countries as well as continued support for Pakistan's counter terrorism efforts.
The two sides agreed to enhance cooperation in all fields including defence production. It was also agreed that both countries will extend all help to enhance bilateral trade. Rana Tanveer Hussain expressed hope that Pak-UK bilateral relations will continue to evolve on principles of mutual respect, shared common interest and understanding each other's perspectives.