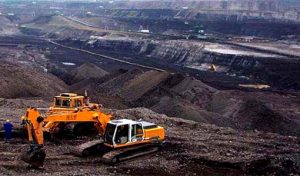 First layer of indigenous coal has successfully been unearthed in Thar Coal Block II.
According to Sindh Engro Coal Mining, the coal was unearthed today at a depth of 140 meters below the surface, which is a great success.
It said the successful extraction of the first coal seam not only proves that Thar's indigenous coal is exploitable but can produce thousands of megawatts of cheap electricity for many decades.
The entire coal production will be supplied to Engro Powergen Thar Limited which is putting up a 660 megawatt of power plant which is likely to start power generation this year.
Source of the News:  http://www.radio.gov.pk/10-06-2018/first-layer-of-indigenous-coal-successfully-unearthed-in-thar-coal-block-ii