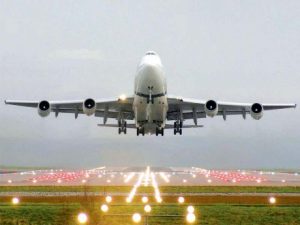 Source of the news: https://tribune.com.pk/story/1921864/2-kyrgyzstan-plans-direct-flights-pakistan/?amp=1&__twitter_impression=true
Kyrgyzstan is planning to start direct flights to Pakistan in a bid to promote trade, investment and tourism links between the two countries, revealed Kyrgyzstan Ambassador to Pakistan Erik Beishembiev.
Talking to Lahore Chamber of Commerce and Industry (LCCI) President Almas Hyder at the LCCI, the ambassador emphasised that direct aerial links between the two countries would improve two-way trade volume, which was very low at present. "We need to be connected," he said. The envoy called relations between Kyrgyzstan and Pakistan excellent which, he said, should be transformed into growth in trade and economic ties.
The ambassador said Kyrgyzstan was interested in the development of shortest and cheapest transportation links through its territory between Central Asia, China and Pakistan. "It is interested in access to Gwadar and Karachi ports by using rail and road networks, which are being laid under the China-Pakistan Economic Corridor (CPEC)," he pointed out.
LCCI President Almas Hyder suggested that both countries should work together for boosting the bilateral trade volume, which was below potential. He said direct flights should start as soon as possible in order to give a push to trade and economic relations.
"Meagre trade between the two sides indicates that our business and economic relations have not adequately developed," he said, adding bilateral trade had been slightly more than $1 million.
Very few goods are being traded as only pharmaceutical products are mainly exported from Pakistan whereas trailers and semi-trailers are imported from Kyrgyzstan.
"We have been talking about exploiting the untapped potential of trade in Central Asian Republics, but no significant results have emerged," the LCCI chief said, adding that main reasons were lack of knowledge about each other's markets and absence of banking channels.
Hyder said Kyrgyzstan and China shared a long border and once CPEC became fully operational, it would be convenient for both the countries to explore each other's markets. 
Published in The Express Tribune, March 3rd, 2019.